Leading the way, and innovating every day
GST has revolutionise the most fragmented and unorganised transportation and logistics sector. All the players, large or small, have adopted systems driven approach & technology to meet regulatory requirements, optimize costs and deliver quality service to their clients. Parnami DOST is a technology platform built on cloud computing / mobile technologies which allows all players large or small, consignors, transporters, consignee to share information, generate various documents, track flow of goods and perform various tasks in most hassle free and digital way.
The platform has easy to use but most advanced tech solutions like automated dispatch planning, route optimisation, real time vehicle tracking, driver duty and performance tracking, digital ability (Lorry Receipt), gate pass, automated E-Way bill generation and tracking, electronic proof of delivery, customised MIS, costs calculations and payments settlement and robust dashboard for one click control of all logistics operations. Award winning Parnami DOST is India's only platform which helps in meeting all critical regulatory compliances related to goods movement and give users "Road to Board" visibility of goods and data on real time basis.

DOST: e-Way bill Tracking: Most Comprehensive Dashboard
Unique Photograph based Proof of Delivery (PoD) for Last Mile Distribution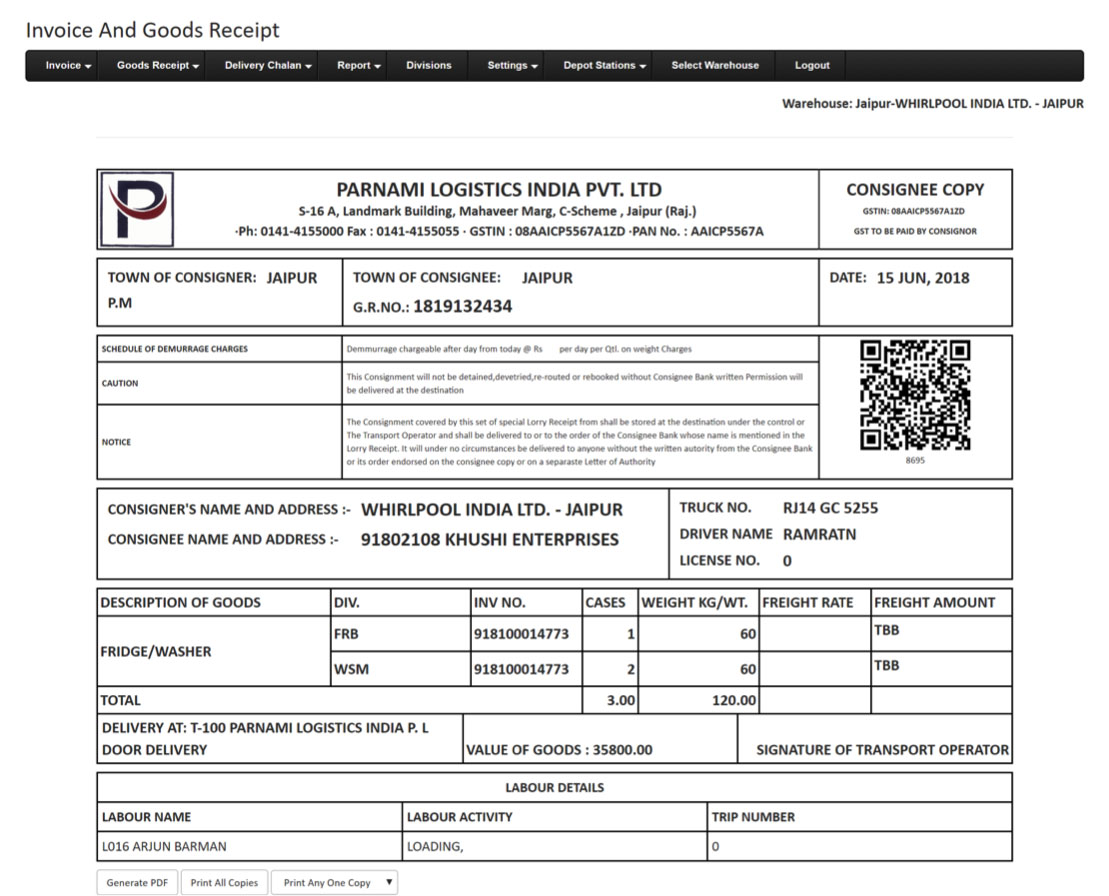 Digital Goods / Lorry Receipt