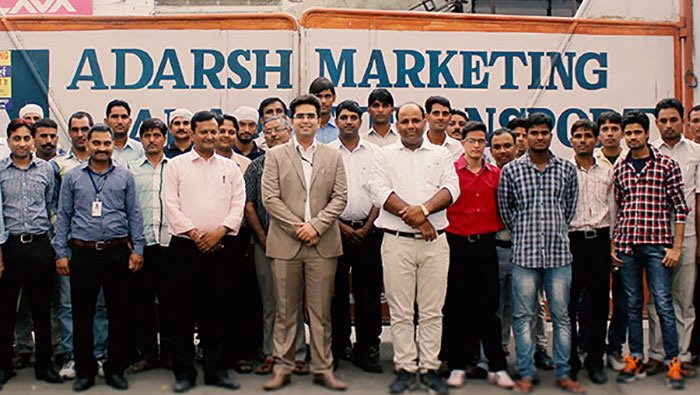 Who We Are?
Adarsh Marketing is North India's leading logistics and warehousing company. As leaders we strive to better the existing system and adopt technology to ace processes and increase productivity. With the expertise of more than three decades we have a strong team of 600+ trained employees, 16 lakh sq feet of warehousing space, 150 own trucks and a network of more than 6000+ trucks.
With the decades of expertise, together with a customer-centric approach, technological outlook, extensive infrastructure and a world class management Adarsh Marketing follows a strong corporate governance policy. We are ever evolving!
Under Flagship of ADARSH MARKETING, the group has been providing value added services to our esteemed clients, including MNC's and leading Indian companies.

Designed to suit customer's individual needs, we provide world class inventory management, infrastructural support, and large secured storage areas that are well lit and ventilated

Our Packaging units are fully automatic and run under utmost hygiene environment. Our plants are HACCP certified and we follow all Govt. Food and safety norms. We have a well-trained team which is also responsible for on time delivery post packaging of material.

We specialize in diversified Goods movement; and transport all sorts of products from highly perishable products like Butter, Milk to Highly inflammable products like Oil and Diesel We have a fleet of 150 trucks, associate transporters, and temperature controlled vehicles tailored to meet our client's specific needs, ensuring the quality and safety of our customer's products.
WITH OUR BALANCE THEORY
Delivering Execution Excellence
All the warehouses of the company are designed to suit individual client requirements. These ware houses have easy access to local transport area, smooth loading/unloading facilities and storage. The company also conducts self-audit to take care of GMP warehousing, distribution and
general maintenance.

Technology Capabilities
Parnami DOST is a technology platform built on cloud computing / mobile technologies which allows allplayers large or small, consignors, transporters, consignee to share information, generate various documents, track of goods and perform various tasks in most hassle free and digital way.

Training & Development
Employee training is essential for an organisation's success. At Adarsh we have Clear Vision and Focus on grooming for our people. We have outsourced a renowned Training Agency to organize regular training session for our employees on Soft Skills and advance topics like Team Building,

Celebrations
Celebration keeps people motivated, happy and productive. We reward and award our employees for their hard work along with their respective families, by honoring with long service award, best performance category for individual and teams.

Employment
Adarsh Marketing has given employment to more than 500 people and our Team consists of professionals from varied field such as customer service, operational experts. Legal advisers and other personnel.
Face of the Company
" Adarsh Group Have The Passion For Transforming Business Goals Into Realities Under Guidance & Under Leadership Of"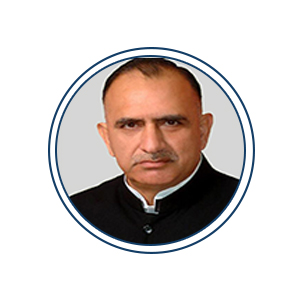 Ashok Parnami (Director)
A pioneer with more than twenty years of experience in the field of warehousing, storage and distribution of products, Adarsh Marketing has not only created an envious identity for itself but also for Rajasthan employing 450s of people.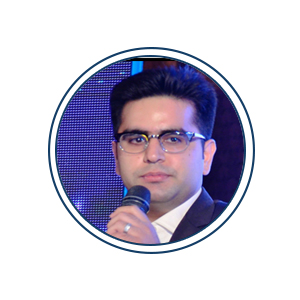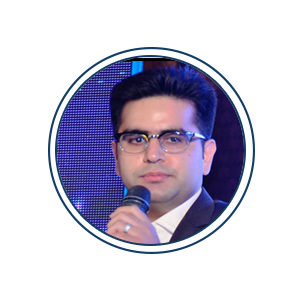 Udai Parnami (C.E.O.)
Adarsh Marketing has been providing warehousing services to companies. Leading from the front Udai Parnami is expanding the business beyond Rajasthan and into other related services like transportation as well.